ILLUMINATE YOUR NATURE ORACLE DECK
The Illuminate Your Nature Card Deck is a powerful blend of intuitive messages derived from yoga poses, creative expression and poetic reflections...
The Illuminate Your Nature Deck is an ever evolving conversation with you, your spirit and the co-creative power of our beautiful universe. Language gives life to parts of ourselves we did not know how to speak with. When we read messages that resonate, it awakens the sensory "ah-ha" the way a yoga practice evokes awareness and somatic release. And in both mindfulness and the body, we find a sacred relief of oneness, clarity, support and inspiration. Medicine for the nervous system, a calming balm for the mind.
Enjoy The Illuminate Masterclass Here to get a flavor of the teachings inside the deck with a light hearted blend of reflection, prompts, and teachings with Mel.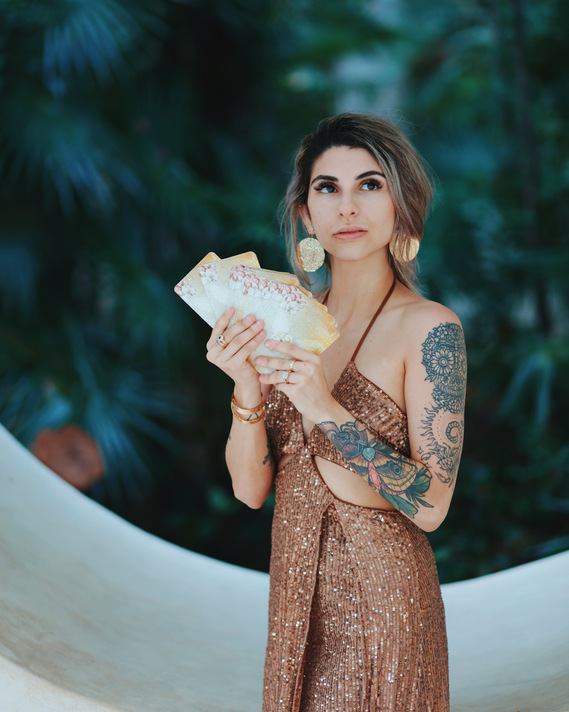 What you'll get:
Illuminate Your Nature 44 Card Deck with Guidebook
6 Unique Prompts to guide you into self discovery, yoga practice and reflection through using the cards.
One Year On Demand Access to MelMarie.Studio to integrate the tools and teachings deeper. See email after you purchase.
WHEN YOU SIT WITH THE CARDS, YOU REMEMBER YOUR NATURE.
WHEN YOU MOVE WITH THE PRACTICE, YOU DISCOVER YOUR SHAPES, SHADES, AND SACRED.
WHEN YOU SLOW DOWN TO RECEIVE THE MESSAGE, YOUR POWER SPEEDS UP.

AND WHEN YOU PAUSE TO DRINK IT ALL IN, THE LIGHT WORKS ON YOUR BEHALF.