MelMarie Yoga is on a mission to guide you to befriend your body and use your inner referral skills to create a life you don't need to escape from.
Our education and programs are designed to equip you through mind body modalities and mindfulness that curate accessible, simple ways to live like you practice and become the source of your own peace.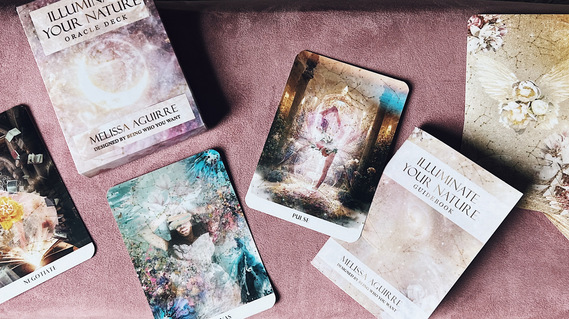 The Illuminate Your Nature Oracle Deck- a self reflective experience that awakens the ways we can use mindset, mindfulness and thoughts paired with sensory integration to cultivate further embodiment and affirmation. Informed by mind-body modalities that train self awarenes and self mastery. Where self care is not something you do but who you are.
From the first yoga studio to open on a military base in 2019 to evolving into DOD jobs and an active Meditation Center on Fort Sam Houston to training military leadership and personal in Tactical Mobility, Mental Performance and Mindfulness Education emphasizing recovery and regulation. We are devoted to pioneering yoga and mindfulness in domains that need it most. Unit Requests, TriCare Podcast "Operation Within" and much more...