Mel unpacks the mission on how to create a life you do not need to escape from, our philosophy on Embodied Paradox- the are of holding duality and transformation.
The deeper meaning behind the name MelMarie and enjoy a taste on why yoga and mind body medicine awaken insight, self care and so much healing from within.
The Mission: MelMarie is on a mission to help you create a life you do not need to escape from through the co-creation of body, heart and mind to access optimal cognitive health and live like you practice.

Our services and virtual experiences invite a unique genre of yoga and mindfulness- an experience between self expression using meditative movement and candid revitalization through evidence based practices to support the recovery and maintenance of wellness and self care. Our services offer personal growth and nourishing recovery through the ever evolving exploration of what it means to be human. Guiding you to uncover your interior sanctuary of serenity. A retreat back to you.
Over the past 10 years MelMarie Yoga, led by an innovative military spouse, has evolved from clinical Yoga Therapy to Education Programs, Trainings, beautiful studios and as of present a deeper focus on yoga and integrative stress reduction education, mindfulness trainings, yoga teacher trainings, and military outreach through program development, education and classes. MelMarie Yoga harnesses holistic healing in way that includes integrative modalities of mind body medicine, narrative healing, relieving subconscious patterns, and more.
Serving the military, traumatic brain injury communities, structural rehabilitation to higher education, corporate wellness and innovative learning that guides the community and individual into an embodied sense of being. Currently, MelMarie Yoga offers online resources, 1:1 Intuitive Coaching, memberships, yoga teacher trainings, and both livestream/in person education to continue guiding you in the art of coming home to YOU.
See Testimonies on Melissa and her work HERE
" I will not rescue you. For you are not powerless. I will not fix you. For you are not broken. I will not heal you. For I see you, in your wholeness. I will walk with you through the darkness as you remember your light." - Medicine Prayer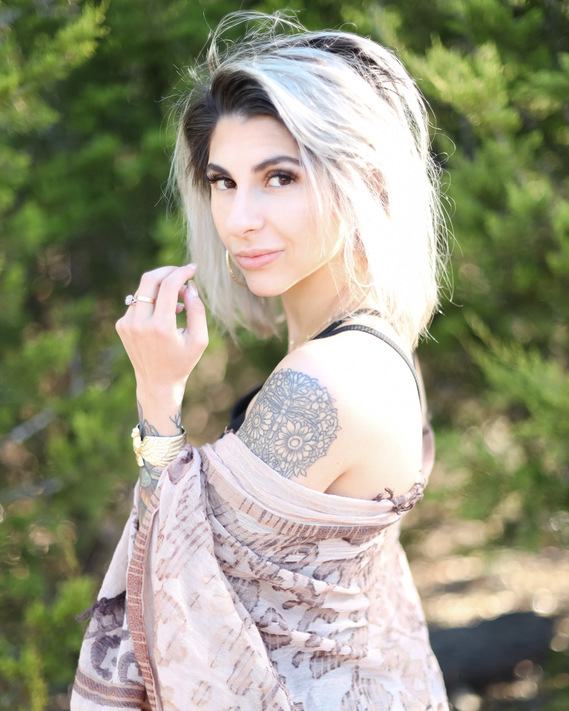 Melissa Aguirre is a certified C-IAYT, ERYT 500, YACEP, Holistic Life Coach and Stress Management Specialist focused on intuitive and mindful movement to optimize self awareness, regulation and vitality.
Mel focuses on mental and emotional hygiene by utilizing mind-body practices that address imbalances from a holistic and vedic lens. Her multi-modality approach provides comprehensive experiences that are both intentional and informational aiding you to step into your power.
She believes yoga is a process of reclaiming yourself that leads to deeper healing of subconscious patterns lodged in the nervous system and body. Through working with Mel you will gain new insight on regulating your body, nourishing your mind, and honoring your spirit.
As yoga teaching is the craft that comes most natural for Melissa, poetry is her practice. Creatively, Melissa blends the two through intuitive and meditative sequencing and powerful languaging providing a dynamic experience in self care through her yoga classes and workshops. You can order Melissa's newest book "From Deserts To Gardens" from Amazon today.
The video above offers insight to "What kind of yoga does Mel teach?" and "Why?" Some background on Melissa and her journey as a Yoga Therapist. How her journey began in teaching, the foundations she learned and how it evolved from physical to addressing more of the mental and energetic aspects of health.
A cozy, light hearted share providing more context on why she is multidimensional in her teaching today working with postures as catalysts AND emphasizing the importance of language, energy, nature and connection.
AN INTIMATE GLANCE AT MEL'S PAST (Video from 2015)
"I advocate abundance within people teaching them not only how to come home to themselves through the yoga practice, but also the realization of the sustainability generated through living a mindful life that heals, impacts, and inspires. I believe deeply that in order to heal the world we must begin with ourselves thus passing that healing on to others- rather than passing on hurt. I help people realize that it is not about waiting for the "light at the end of the tunnel" but turning on your own light during the darkness. I believe it is important for us to tap into our own entelechy and allow providence to do its work nourishing us into growth."
PROFESSIONAL ACCOMPLISHMENTS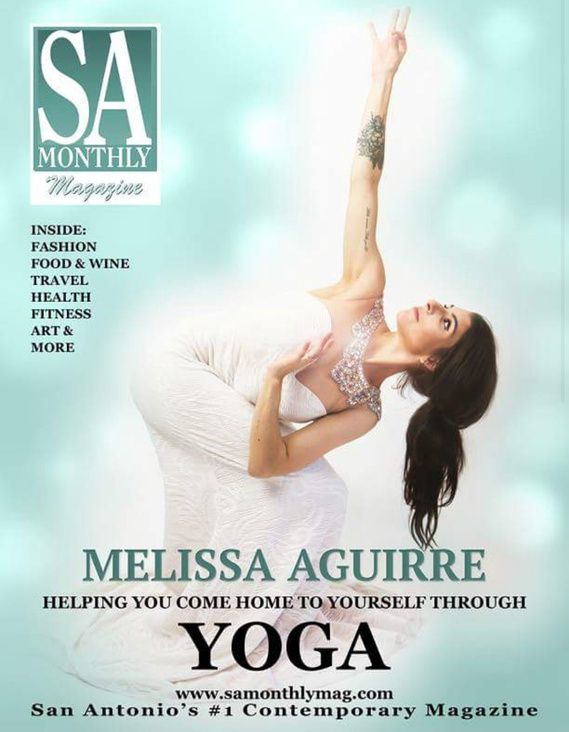 Partnered with North Western Health Sciences University, Mel's programs offer a comprehensive approach in working with integrative care and professionals. Her programs, teachings and mentorship orient her students for professional success and personal transformation.
Mel has been educating and guiding the San Antonio community in Adaptive Yoga and Mindfulness since 2015 innovating Adaptive Yoga in south Texas. And before was providing Clinical Yoga Therapy at Fort Bragg, NC since 2013. Currently, Mel now offers services and education globally through her trainings, workshops and online services.

Additionally, Melissa is a Lululemon Ambassador and has trained over a thousand yoga teachers across the country and specializes in working with the military population through mindfulness programs such as milmindbody and opening the first yoga studio on a military installation. Mel has also been part of one of the first yoga pilot programs for the US Army and continues providing integrative mindfulness and content development, classes, and regularly contributes as a SME.

Mel has owned four yoga studios throughout her career of over 10 years, founded milmindbody in 2019, and works with the US Army developing mindfulness based programs to operationalize holistic initiatives to address stress, sleep hygiene, mental health and more.
Training includes: 230 hours Therapeutic Teacher Training with Stephanie Keach at the Asheville Yoga Center, 500 hours Yoga Therapeutics Program with Subtle Yoga, Reiki Practitioner Certificate in the Reiki Method of Natural Healing in the lineage of Usui Shiki Ryoho, Akashic Records Level One, Vedic Counseling Training with Dr. David Frawley, Myofascial Stretching Certified through Soma Therapy, Harvard Mind Body Medicine Program, Life Coaching Certification through Kris Ward's Lifestyle Design Coaching Program at Abundant Yogi, and certified Stress Management Specialist through Duke Integrative Medicine's Mindfulness Based Stress Reduction program. I have also participated in workshops and trainings with Viniyoga's Gary Kraftsow, Yoga as Medicine's Timothy McCall, Ayurveda with Vishnu Dass, Dean Ornish, Yoga Tune Ups Jill Miller, Vedic Astrology with Renu, I-Rest Level One Certified, Richard Miller, Kathryn Budig and many more.
She is the founder and an executive board member for TRINTY HEALING FOUNDATION . Mel is also a member of the International Association of Yoga Therapists and has been working for over 10 years pioneering the future of Yoga Therapy.
Melissa works 1:1 for clients wishing to improve and enhance their quality of life through Intuitive Yoga Therapy, Vedic Counseling or through her yoga teacher training programs.
Melissa is a 2015 Alumni of Fayetteville's 40 under 40, Former Board Member for the American Veteran and Community Center, San Antonio Best Poet of 2019, partner of Humana Military, contributor to publications, organizations and media including San Antonio Magazine, Go Red for Women, Rise Recovery, Hearts Need Art, San Antonio Women Magazine and many more. She has been leading yoga teacher training programs for over seven years and co-authored the book "The Innate Design: Implementing Self-Healing Techniques for the Modern Patient" educating the power of self healing through chakras, yoga and mindfulness in addition to ways of integrating these modalities into patient care and public health.
In her personal life, Melissa is a self care junkie, mindful mama, and military spouse. Melissa brings her light hearted and "find your cozy" spirit into all she does.
Someone once told me that pain is inevitable in life, but suffering is optional. May you feel inspired to join me on the mat, in training, or on this beautiful journey back home to ourselves.
with love,