DEEPEN INTO MINDFULNESS
This program is designed for those interested in being supported and diving deeper into a consistent meditation and mindfulness practice and process while discovering deeper domains of "being-ness". This program is also for those who wish to teach and share mindfulness and meditation with others. Yoga Teachers can receive 120 Hours of training and CEUs with Yoga Alliance.
Cultivate Mindful Living Skills and deepen your meditation practices in addition to developing the skills to facilitate and guide others through integrative healing. This program offers accessible scheduling with the support and guide of Mentoring with Mel via Voxer and Monthly 1:1 sessions. Elevate your meditation practices, knowledge and application into your life.
WHAT IS MEDITATION AND MINDFULNESS?
A simple definition of meditation is the act or process of spending time in quiet thought. Polishing your consciousness, alleviate habits, tuning inward, acquiring the gift of sight, the comfort of oneness, a return to love, to be of service to your own thoughts and energy, surrendering to our true nature and all that is. The ultimate invitation to come home. The mental, social and physical benefits of meditation extend into sustainable health and well-being thus changing the landscape of mental and emotional wellbeing towards flourishing vitality. In a similar sense- Mindfulness is paying attention on purpose without reactivity.

WHY SHOULD WE SHOULD IMPLEMENT MINDFULNESS?
We often get attached to explaining why our moods, thoughts, and behaviors occur which often leaves us believing that our external circumstances need to change before we can begin to feel better, peaceful, or happy.

"Men who look on nature and their fellow men, and cry all is dark and gloomy, are in the right; but the somber colors are reflections from their own jaundiced eyes and hearts. The real hues are delicate, and need a clearer vision." Charles Dickens
Mindfulness is the systematic practice of self inquiry and connection to our awareness. Mindfulness and Meditation Practices broaden the horizons of our perspectives and cultivates more depth and breadth to our experiences. As we optimize our ability to self regulate, enhance self agency, and move through life with clarity and cognitive steadiness- this allows us to yield richness and depth from each moment of our life.
By enrolling into the Mindfulness and Meditation Training Program, you can expect:
• To deepen your understanding of the science behind mindfulness and meditation through both experiential and workshop, conversation based training classes.
• Receive one on one mentoring to ensure you are apply, integrating and feeling comfortable throughout the experience.
• Experience a diverse pathway of classes, workshops and content to enrich you as a teacher and person.
• Learn how to apply mindfulness practices in professional and clinical setting.
• Discover an education experience that is accessible and guides you to innovate and apply meditation and mindfulness in all arenas of your life, including professionally.
• Learn about the benefits of different types of meditation practices
• Connect with a community of people who share your same interest in mindfulness, meditation and mind-body medicine.
• Establish the tools, routine, and accountability to further your own practices.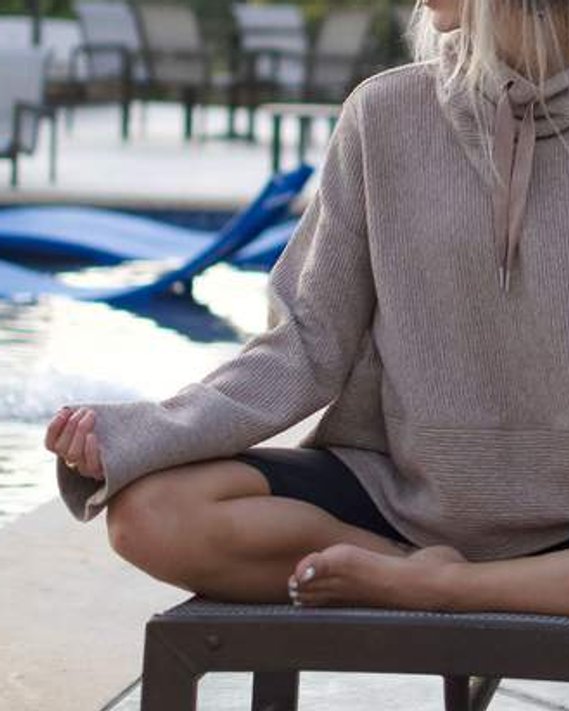 Whether for health professionals wanting to integrate mindfulness into their services to educators wanting to bring mindfulness to the classroom, or maybe personally you are ready to uncover a deeper aspect of presence to enrich your life.
Our program 120 hour Meditation Training Program is open to anyone looking for continuing education or wanting to sharpen skills in mindfulness for themselves or to bring into professional settings.
Now from the comfort of your own home and schedule, you can join our community. Upon completion of the program, you will receive a certificate of completion with hours eligible for continuing education on Yoga Alliance or to add to your resume. This program is facilitated via the same model as our module programs. Workshops cycle through every three months via livestream zoom online paired with 1:1 direct monthly mentoring. This program is open to anyone in any location with an adaptive schedule that aids you.
Workshops include the science behind intentional living, subtle anatomy, vibrational medicine, breathing styles and practices, relaxation response, stress management, Yoga Nidra, moving meditations, yoga philosophy and self-study, mala making, the chakras and neural mapping, mindfulness in mental health, mindful coping for kids, mindfulness for pain management and much more!
Mindfulness + Meditation Teacher Training Reading List