Vedic Astrology Training
Know. Your. Nature.
Vedic Philosophy
Discover the deeper domains of understanding the power of your unique nature through an ancient system of self understanding.
Foundations of Jyotish
Uncover the influence of timing, planets and energy through both the Vedic understanding blended with modern physics to awaken vitality within your life.
Your Holistic Interior
Break free from the externalized pressures and touch into the authentic domains of your nature, your gifts, and the power within.
Multifaceted Approach
Apply yogic techniques and practices to pacify elements and aspects of charts while learning other modalities of self discovery such as human design, energy medicine and more.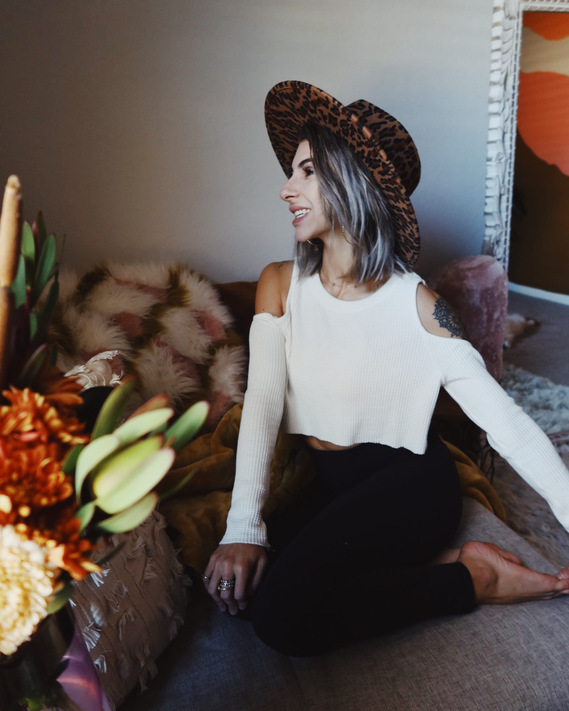 Cozy with Mel as she shares the teachings of Vedic Wisdom and the science of Jyotish through understanding the role of seasons, planets, and energy play in our destiny.
This program debunks mainstream confusion around astrology and emphasizes the bio-energetic components of our mind, physiology and choices that influence health and well being. Vedic Astrology is a gift to understand the unique blueprint each of us carry to affirm our gifts, aid the tendencies within us that lead to dysfunction, while understanding the cosmic timing of our lives.
When we work with our unique nature and the nature around us, we begin to live from a place of harmony and self trust. Foundations in Jyotish, understanding birth charts, self reflection and lifestyle application awaken the inner power of creating a life you do not need to escape from.
This program is open for anyone interested in learning more about Vedic Astrology, yoga teachers or providers who want to amplify their tool box and those seeking self knowledge and deeper embodiment of their truth within their lives.
This program includes:
- A comprehensive Training Manual and Materials (either mailed or given at enrollment) to support your journey, house notes for your workshops, and offer a creative space for you to grow through the program. Students have up to a year to complete the program.
-Workshops are on a rotation in the workshop calendar with several options to choose a week based on your training pathway to design the perfect training schedule for you.
- After enrollment, you will schedule a 1:1 personal Vedic Astrology session with Mel in addition to 24/7 access to Mel directly through a walkie talkie mentoring app where you and Mel correspond, integrate and deep dive in between sessions.
COZY INTO THE JOURNEY TODAY
Begin for $500 and we will design custom payment plan for $2500
Payment Plans and Military Discounts Available.
For more the welcome packet and more information inquire below: